It's nearly time for the NFL Draft, the one event that truly lives up to The Sports Hangover's theme of Gossip, BS, Lies and Rumors. The one time all year Bill Belichick gossips with other head coaches and draft experts to trade lies and rumors. With that, we present what NFL experts, insiders and fans are thinking leading up to the 2021 NFL Draft.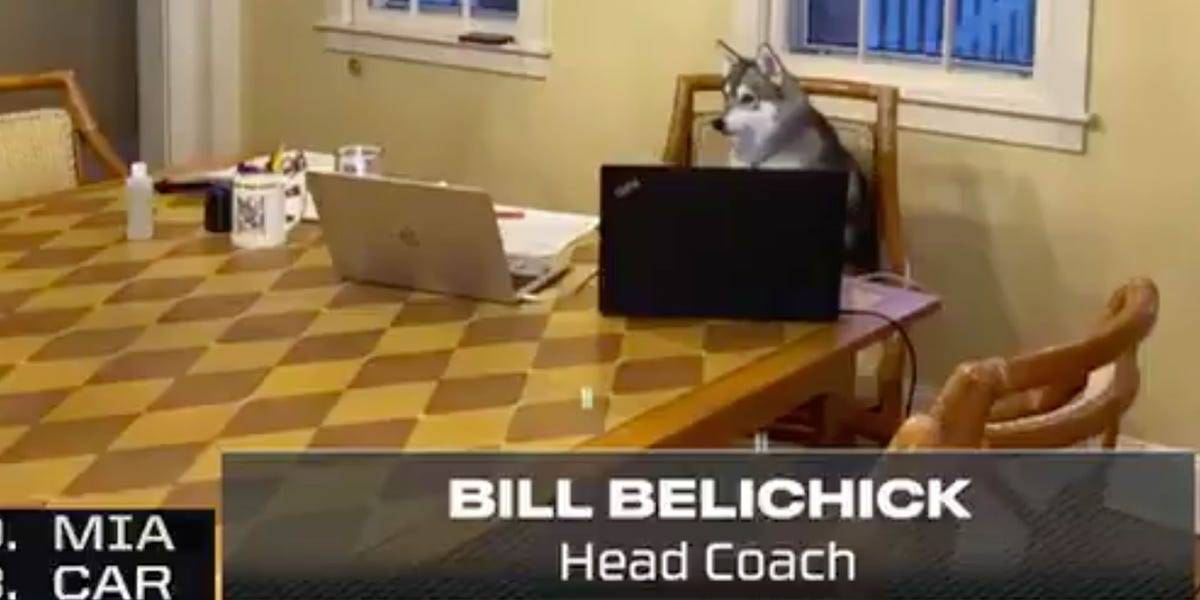 1. Jacksonville Jaguars – QB Trevor Lawrence, Clemson
The last time the Jaguars selected a QB in the top 3 of the draft, Blake Bortles became the mayor of the Jacksonville Beach bar scene and threw for more interceptions (75) and than games started (73). So this time, Urban Meyer mandated his top QB get married before joining the Jags. Lawrence will enter Jacksonville as a husband and as a reason for optimism for Jags fans.
2. New York Jets – QB Zach Wilson, BYU

Colin Cowherd recently shared a theory this week that college QBs from west coast schools don't succeed on the east coast because their family and friends are in different time zones and it's difficult to call them when things go wrong. So Sam Darnold didn't succeed in New York because...he couldn't call his mom? We like Wilson to play well but it doesn't mean the Jets will.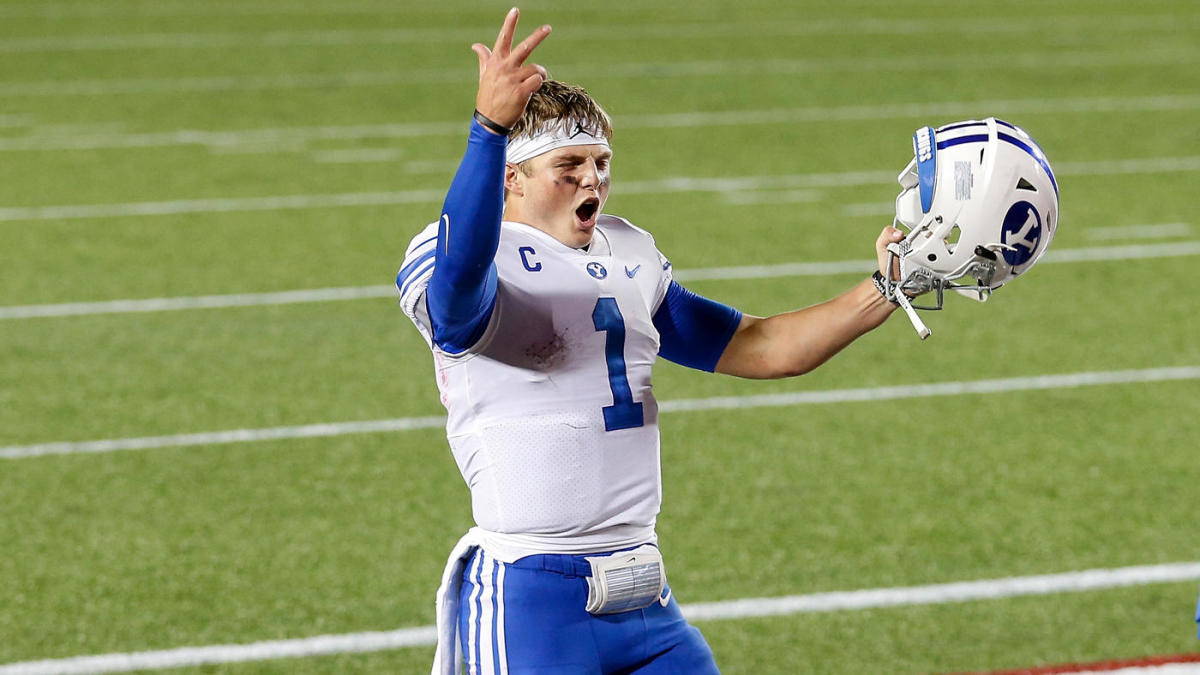 3. San Francisco 49ers* – QB Justin Fields, Ohio State

The 49ers gave up their 2022 and 2023 first round picks to go from 12 to 3 for a QB. That's how much the team regrets giving Jimmy Garoppolo $74 million guaranteed. Now will it be Fields, Trey Lance or Mac Jones? The media says Jones but it seems too obvious. Kyle Shanahan worked wonders with RGIII in Washington and can do the same with this athletic QB from Ohio State.
4. Atlanta Falcons – TE Kyle Pitts, Florida
The Falcons will have teams calling to trade up for the next available QB. They could also choose their own QB as Matt Ryan's heir apparent. But with Ryan, Julio Jones, Calvin Ridley and now Pitts, the Falcons can still challenge the division's top dogs, the Bucs and Saints for best offense. The pressure to win now will be too great for new Falcons Head Coach Arthur Smith.
5. Cincinnati Bengals – WR Ja'marr Chase, LSU
In 2019, Burrow and Chase connected for 84 catches, 1,780 yards and 20 touchdowns. Those stats are insane. LSU won the National Championship too. The Bengals haven't won a damn playoff game in 30 years. If you pass up the opportunity to pair these two again, the drought will surely continue. We know the Bengals need offensive line help to protect Burrow. A quality offensive tackle can be the pick in Round 2.
TRADE: Dolphins send the 6th pick to the Broncos for the 9th pick, a 2021 3rd rounder and a 2022 2nd rounder
6. Denver Broncos* – QB Trey Lance, North Dakota State
The Broncos have suffered through the Drew Lock era enough to make a big move here for one of the remaining QBs. We think Lance is the move, with the kind of potential Denver hasn't had at the position since Tim Tebow John Elway.
TRADE: Lions send the 15th pick to the Patriots for the 15th pick, a 2021 3rd rounder and 2021 1st rounder
7. New England Patriots* – QB Mac Jones, Alabama
The Patriots spent $159 million in the first six days of free agency. They didn't spend all that cash to surround soon-to-be 32-year-old QB Cam Newton. They spent big money knowing they will have a QB on a rookie deal for the next 5 years. The Patriots will end up with a QB in round one of this draft, somehow, someway. Bill Belichick is BFF with Nick Saban and will love the smart, accurate pocket passer from Alabama who will remind many of Tom Brady himself.
8. Carolina Panthers – OT Penei Sewell, Oregon
Carolina had their sights set on the biggest QB fish, Deshaun Watson, before it became apparent his legal troubles will keep him in Houston for the forceeable future. The Panthers turned to Sam Darnold, a solid option, and will protect him with the massive left tackle from Oregon.
9. Miami Dolphins* - WR Jaylen Waddle, Alabama
The Dolphins move back for the second time and finally select a stud WR from Alabama here. This offseason has been all about surrounding Tua Tagovaiola with talent. Step 1 was free agent signing Will Fuller, step 2 will be Tua's former Alabama weapon. This Dolphins fan likes Heisman winner Devonta Smith here but GM Chris Grier has his eye on Waddle.
10. Dallas Cowboys – CB Patrick Surtain II, Alabama
Every mock draft you've read has Surtain as the pick so who am I to deviate? The Cowboys defense was broken in 2020. Surtain will help to fix it in 2021.
11. New York Giants – WR Devonta Smith, Alabama
GM Dave Gettleman is standing by his QB Daniel Jones despite Jones' 8-18 record in his first 26 starts. We've covered this before on The Sports Hangover podcast but pretty much the worst thing you can do when you run an NFL franchise is to not move on from a bad QB fast enough. The Giants added Kenny Galloday in free agency who is 6'4, 218 pounds. Smith is the opposite at 6'0, 166 pounds. Gettleman is said to be infatuated with him.
12. Philadelphia Eagles* - OT Rashawn Slater
The Eagles made a curious move going from 6th to 12th last month. They could have added a QB or a top weapon for Jaylen Hurts. Instead, they make a move here to protect Hurts with Slater, who can play tackle or guard. And the Eagles have ammo to make a move in the future for a QB with potentially three first round picks in 2022.
13. Los Angeles Chargers – CB Jaycee Horn, South Carolina
The Chargers absolutely need offensive line help to protect stud QB Justin Herbert. But look around at the receivers in their division – Tyreek Hill, Henry Ruggs, Jerry Jeudy to name a few. LA needs a shutdown corner in this division and Horn is slated to be great.
14. Minnesota Vikings – Edge Jaelan Phillips, Miami
Another need that needs offensive line help. But Everson Griffen and his 74.5 career sacks in Minnesota have moved on so the Vikings select a speed rusher as the first of many edge rushers to come off the board in Round 1.
15. Detroit Lions* – LB Micah Parsons, Michigan
The Lions would trade down again if the offer is there. The rebuild is just starting in Detroit and they need picks and players. Here, steady linebacker Parsons is the pick. Not flashy but solid.
16. Arizona Cardinals – OT Alijah Vera-Tucker, USC
The Cardinals have options this year. They can add a weapon for Kyler Murray if one falls to 16. They can add a corner to replace Patrick Peterson. Or an edge to join Chandler Jones. But every team can use a solid lineman like Vera-Tucker. He's one of the surest things in the draft and the homerun-hitting Cardinals can use someone like that.
17. Las Vegas Raiders – Edge Azeez Ojulari, Georgia
The Sports Hangover caught a tip that Jon Gruden is zeroing in on offensive line or edge rusher with this pick. Impossible to predict which order the edge guys will go in but Georgia's Ojulari averaged nearly a sack a game in 2020 in the tough SEC.
18. Miami Dolphins – LB Zaven Collins, Tulsa
A team often tells you what it plans to do in the draft via team needs. The Dolphins released linebacker Kyle Van Noy but didn't replace him in free agency. Any of the top edge players will work here but let's go with Collins who has the speed to rush the passer and the strength to stop the run.
19. Washington Football Team - LB Jeremiah Owusu-Koramoah, Notre Dame
The team without a name selects the best name in the draft. Washington is closer to contending than you think and could make a huge move into the top 10 for a QB. But it's Ryan Fitzpatrick in 2021 so they go best defensive player available.
TRADE: Bears send the 20th pick to the Chiefs for the 31st pick, the 63rd pick and a 2022 2nd round pick.
20. Kansa City Chiefs* – OT Christian Darrishaw, Virginia Tech
Andy Reid goes to sleep every night full from a massive meal and seeing Bucs defenders running at his star QB Patrick Mahomes. Reid and the Chiefs see the Virginia Tech OT slip a bit and jump at the chance to add a franchise tackle to protect Mahomes for the next 5 years.
TRADE: Colts send the 21st pick to the Saints for the 28th pick, a 4th round pick and a 2022 2nd round pick.
21. New Orleans Saints* - CB Caleb Farley, Virginia Tech
The Saints are known for making big trades on Draft Night, the most recent in 2018 when they went up to 14th for edge rusher Marcus Davenport. This time, it's for a CB who would have gone in the top 12 without offseason back surgery. Farley should return to form and pair with Marshon Lattimore to give the Saints one of the best cornerback duos in the league.
22. Tennessee Titans – CB Greg Newsome II, Northwestern
The Titans didn't have a bad 2020 but after a home playoff loss to the Ravens, they dismissed most of their high-priced secondary. Insert the physical CB from Northwestern into the 2021 starting lineup.
23. New York Jets* - RB Najee Harris, Alabama
The Jets have more holes than a prostitute and could go any number of ways from corner to linebacker to edge to offensive line. We think it's the stud RB Harris to join forces with the new QB. New head coach Robert Saleh will want to play strong defense and run the ball but their starting RB as of today is 28-year-old Tevin Coleman.
24. Pittsburgh Steelers – C Landon Dickerson, Alabama
Steelers fans want a first round running back to fix their run game woes but real football minds know the key to the ground game is an offensive line. Maurkice Pouncey spent the last decade as the Steelers center but retired this offseason as a beat-up 31-year old. Insert Alabama's Dickerson, the 6th Alabama player in the first 24 picks.
25. Jacksonville Jaguars – Edge Kwity Paye, Michigan
The Jags would love to go all-in on surrounding their new star QB with weapons and protection but this defense was ranked 31st in 2020. Urban Meyer knows his pass rush will be critical to getting the offense back on the field and Paye could be the best pass rusher in the draft.
TRADE: Browns send the 26th pick to the Jaguars for the 33rd pick and the 65th pick.
26. Jacksonville Jaguars* - RB Travis Etienne, Clemson
The Jags can afford to be aggressive with two 2nd round picks and the first pick of every round. Here, they move back into the first to land Lawrence's backfield mate and playmaker from Clemson, Etienne before anyone else can. Billed as the next Alvin Kamara, nobody knows his game like Lawrence. The duo moves from Death Valley to the Sunshine State.
27. Baltimore Ravens – DT Christian Barmore, Alabama
Many think the Ravens should take the 4th best available WR here but Lamar Jackson would miss him more often that not, so why make that investment? Instead, add a big body to the middle of the defense, which has always been the Ravens identity. Barmore is 6'5, 310 pounds and the best of a weak DT class.
28. Indianapolis Colts* - Edge Jayson Oweh, Penn State
This workout freak is 6'5", 257 pounds but ran a 4.36 40 at his Pro Day. Insane speed for a guy that size. He had zero sacks in 2020 but NFL teams gamble on potential and the Colts need a dynamic pass rusher. The other option is offensive tackle to keep Carson Wentz upright but they can pick up a starter in round 2 like the Bengals, Chargers and Vikings.
29. Green Bay Packers – LB Jamin Davis, Kentucky
Last year was the ideal Draft to give Aaron Rodgers a stud receiver. We all predicted it. They could have drafted Chase Claypool, Tee Higgins or Michael Pittman to help Rodgers get the Packers back to the Super Bowl. Instead they traded UP for a QB. Unbelievable. I will never mock a WR to Green Bay again. The Packers lost to the Bucs in the NFC Championship by 5 points. A playmaker certainly would have helped…instead of Jordan Love with a clipboard sitting on the bench.
30. Buffalo Bills – S Richie Grant, UCF
Grant is flying up draft boards like he flew around the Bounce House for the UCF Knights. Grant can play safety or corner for the Bills. Buffalo has few weaknesses on the roster and could also go RB or OL. A defensive playmaker for the inevitable rematch with Patrick Mahomes seems wise.
31. Chicago Bears* - CB Asantae Samuel, Jr., Florida State
The Bears are one of the great wild cards of the Draft with needs on both sides of the ball, including QB and WR. We think 2022 is the year they draft a highly touted QB, most likely because they will have an awful record and a great draft pick. There's no way Samuel should make it out of the first round. The Bears find their Kyle Fuller replacement here.
32. Tampa Bay Buccaneers – Edge Gregory Rousseau, Miami
The Bucs have had an incredible offseason, retaining every difference maker from their Super Bowl winning team. The power of Tom Brady? Or shrewd salary cap moves? We'll go with the latter. The Bucs can go best available and add a massive edge rusher at 6'7" and 253 pounds.